We have been working hard to improve observability and expand upon Aura's security-focused features so it meets the needs of our Enterprise customers.
We're pleased to introduced the On-Demand Security Logs feature, which enables authorised Enterprise users to request logs using the Aura Console. 🎉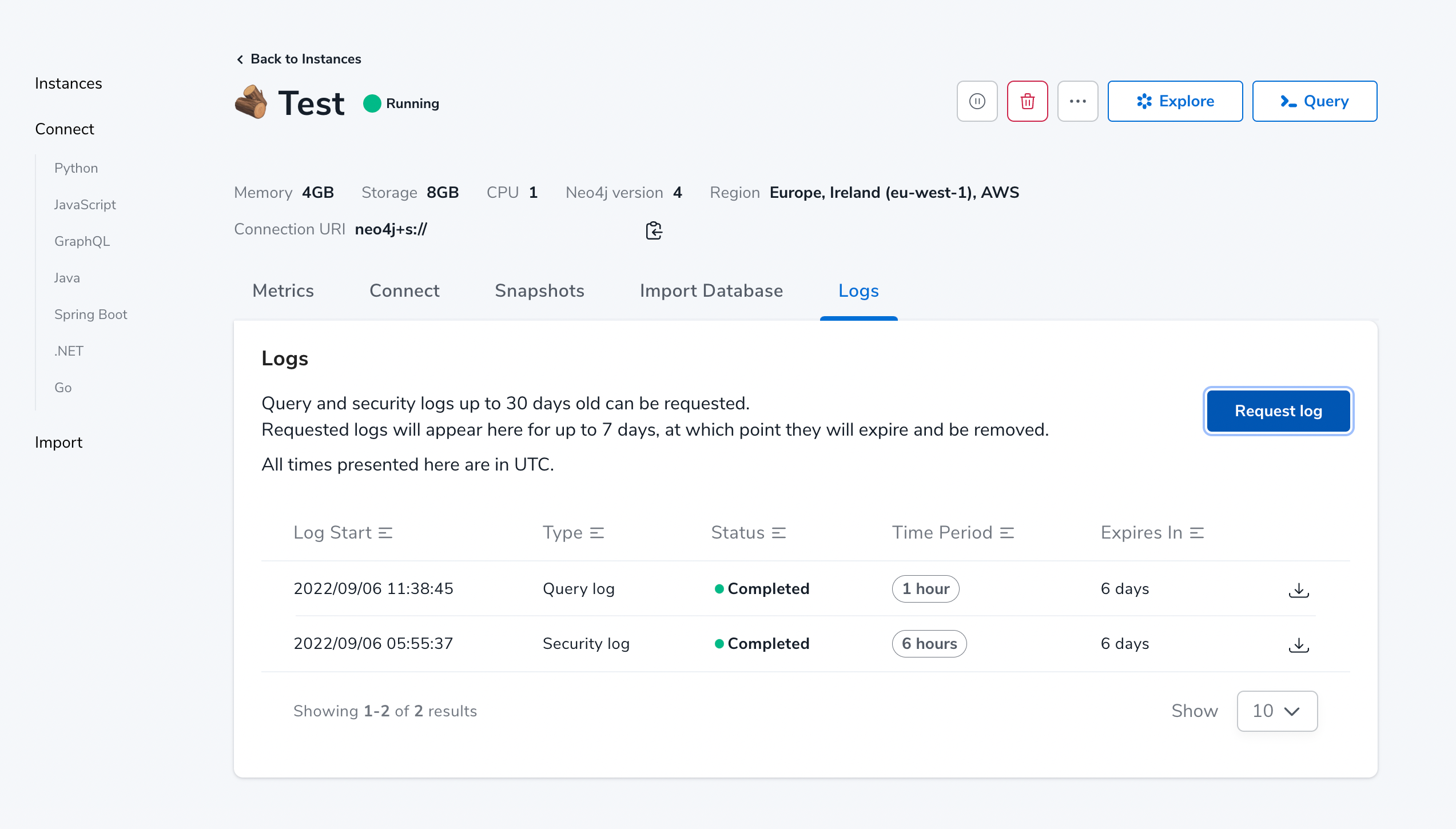 Logs can be requested for the time ranges below, and (as with Query Logs) are available for up to 30 days as per standard data retention policy. Security Logs are served in JSON format and made available in a downloadable zip file.
6 hours
12 hours
Custom range / calendar picker - any period up to 12 hours from within the last 30 days
Happy logging!
Team Aura