This release of Data Importer brings you new capability to Preview your graph. The new
Preview
button available immediately next to
Run Import
will quickly approximate what a subset of your graph looks like. Here's a small example of the attendee graph that was presented in the keynote of our recent
GraphConnect
event.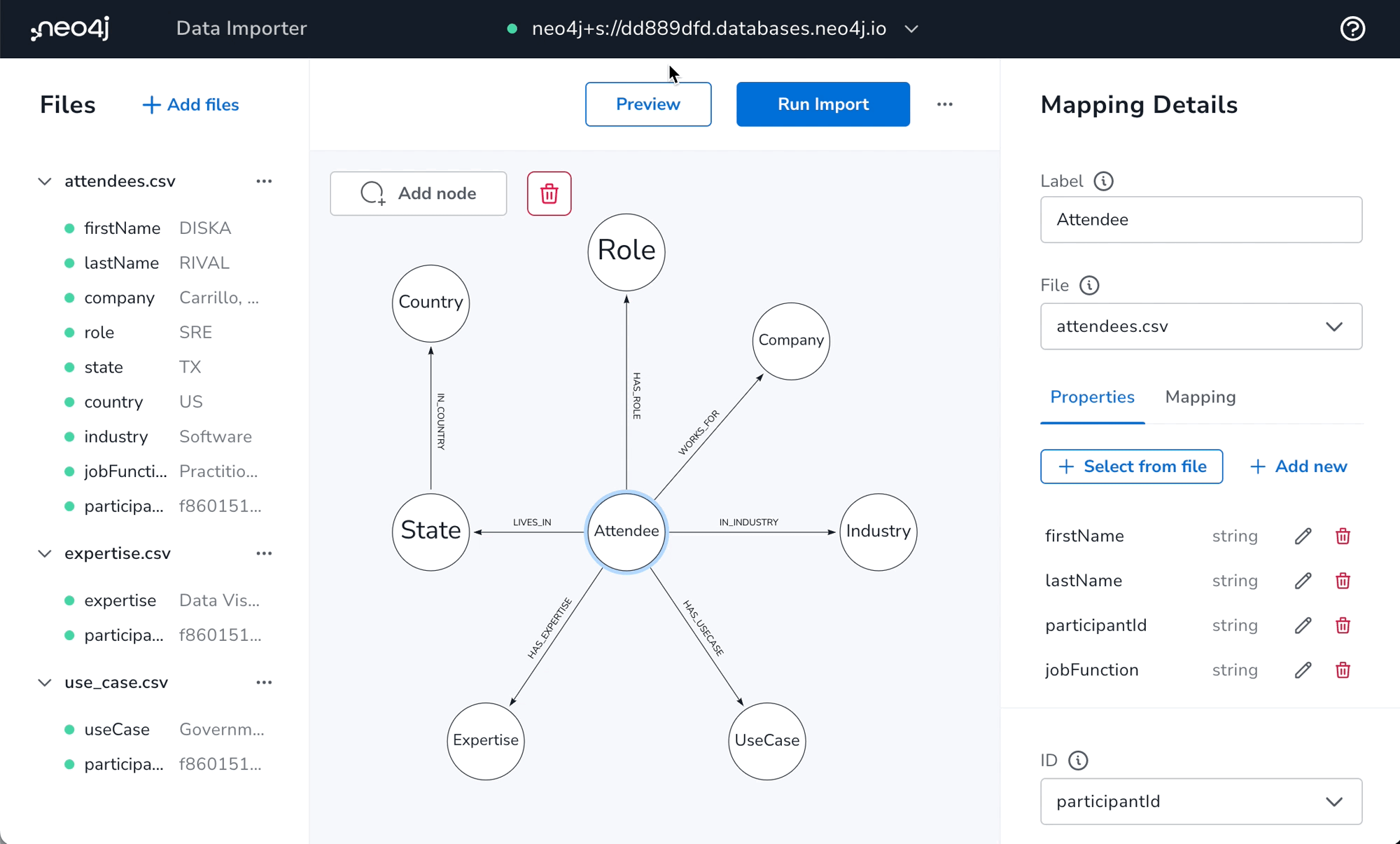 If you want to see a brief demo of the functionality, please check out our newly updated
tutorial video
.
To keep the Preview as performant as possible we've made some optimisations you should be aware of so you understand the subtleties of what you see:
It uses the first few rows of the files associated with relationships to preview up to 300 relationships in total. If the most linked parts of your graph aren't towards the top of each file, you may not see the depth of connections that materialise in the fuller load.
We don't currently preview the properties you have mapped. We only show the columns mapped to IDs in the relationships as node properties. So don't worry if you don't see the properties you have mapped.
We currently only preview relationships and their linked nodes. If you have an isolated node in your model or one that doesn't yet have a fully mapped relationship, you won't see it in the preview. But we're working to fill that gap in a future release.
We hope this new feature helps you iterate more quickly, testing out ideas before committing to a full load.
You'll also notice there have been a few styling changes and minor bug fixes trickling through to make Data Importer tidier and more pleasant.
That's all until the next release and as always, please do let us know what you think on our
feedback page
.